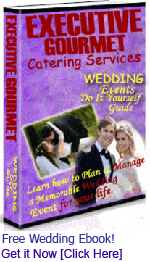 Find us on Google+
Kiddie Party Package – SMACKER

KIDDIE PACKAGE – SMACKER
30 kids and 70 adults
30 kids and 60 adults
MENU I for Kids

Baked Spaghetti
Chicken Lollipop
Hotdog w/ Marshmallows
Mini Sandwiches
Orange Juice
MENU II For Kids

Baked Mac
Fried Chicken
Hotdog On Stick
Mini Sandwiches
Orange Juice
ADULTS MENU

Hot Buffet:

Roasted Beef with Mushroom Sauce
Roasted Pork Hamonado
Chicken Cordon Bleu
Fish Fillet in Mayo Garlic Dip
Alfredo Fettuccini
Steamed Rice

Desserts:

Buko Lychee Crystal Treat

Thirst Quencher:

Refillable Iced Tea
Purified Water
Make Your Own Menu for Adults  (You can choose your own Menu below)
Choice of Beef:
Roasted Beef with Mushroom Sauce | Braised Beef with Vegetables | Caldereta de Vaca | Beef Strips with Teriyaki Sauce | Beef Stew Supreme| Beef w/ Oyster Sauce | Korean Beef Stew | Beef Stroganoff| Beef Pot Roast | Oriental Beef with Vegetable
Choice of Chicken:
Chicken Cordon Bleu | Chicken in Light Cream Sauce | Chicken ala EGourmet | Roasted Chicken with Spicy Garlic Sauce | Grilled Chicken with Teriyaki Sauce| Grilled Chicken with Barbecue Sauce | Chicken Pastel | Chicken Inasal| Chicken Cinnamon| Herbed Roasted Chicken
Choice of Pork:
Pork Strips in Spicy Red Sauce | Roasted Pork Hamonado | Grilled Porkloin with Teriyaki Sauce  | Sweet and Sour Pork | Pork Spareribs in Barbecue Sauce |  Roasted Pork Asado |  Roasted Porkloin  w/ Mushroom Sauce | Pork Spareribs in Oyster Sauce | Korean Pork Spareribs
Choice of Seafood:
Fish Fillet w/ Honey Mustard Dip  | Fish Fillet w/ Tartar Sauce | Sweet and Sour Fish Fillet | Fish Fillet w/ Chili Garlic Sauce | Fish fillet w/ Oyster Sauce| Fish fillet in Wasabi Mayo Dip | Fish Fillet in Mayo Garlic Dip| Fish Fillet w/ Honey Mustard Dip | Crunchy Fish Tempura | Cream Dory in Garlic | Cream Dory in Cream Sauce | Cream Dory in Butter Black Pepper
Choice of Pasta/Noodles:
Baked Spaghetti | Baked Macaroni | Cheesy Baked Penne  |  Spaghetti Bolognese | Spaghetti Carbonara | Alfredo Fettuccini | Pancit Canton| Pancit Bihon | Bam-i (Mixed Sotanghon & Pancit) | Sotanghon in Garlic | Mixed Veggies with Ham | Stir Fry Veggies | Chopsuey | Buttered Mixed Veggies | Sauteed Vegetables in Oyster Sauce
Choice of Desert:
Buko Pandan | Leche Flan |  Mango-Buco Loco | Buko Lychee Crystal Treat | BucoJello Salad | Ham & Macaroni Salad | Fruit Gelatin Salad |Asian Green Salad w/ Mandarin Oranges | Assorted Pastries
Choice of Drinks:
Refillable Iced Tea or One (1) round Softdrinks
 Add Ons for Kiddie Party Packages
Styro Backdrop (Toy Story, Cars, Mickey, etc..) = 5,500
Balloon Decors = 5,000
2-layer Cake = 2,500
Photo and Video Coverage = 8,500 and up
Ceiling Swag = 2,000 up
LCD Projector (Wide Screen) = 2,500
Outdoor Tent= 500 and up
"You only have ONE chance to make your Kiddie Party Perfect. Party with the Professionals. Let Executive Gourmet Catering Handle every detail."



No Worries, it's SECURE, EASY and FREE!
Please fill out the form below to GET a FREE QOUTE.

STYRO BACKDROP PHOTOS

27,482 views
with Themed Backdrop (8ft x 12ft Tarpaulin) or Elegant Linen Backdrop
with 3x5 tarpaulin of the celebrant with layout
with 2 Clowns Including Hosting, Magic Show and Games
with Sound System
Chocolate fountain with Sticks and Dips
30 pcs Kiddie Hats
Pabitin w/ 25 pcs. content
Palayok
20 pieces balloon twisting
20 pieces balloon w/ name
Buffet Table with Fresh Flower or Balloon Centerpiece
Balloon or Flower Centerpiece on all tables
Full Silver ware, Glassware and Folded Table Napkin
Tables with Floor length and Elegant White cloth and topping as per Motif
Ruby chairs with floor length white cover
Table for Cake and Gift table
Uniformed Waiter
Kids Tables and Chairs