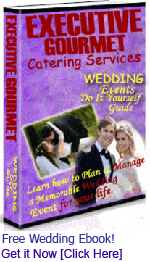 Find us on Google+
Kiddie Party Package – SMACKER

KIDDIE PACKAGE – SMACKER
30 kids and 70 adults
30 kids and 60 adults
MENU I for Kids

Baked Spaghetti
Honey Glazed Chicken Lollipop
Hotdog w/ Marshmallows
Mini Pork Barbecue
Orange Juice
MENU II for Kids

Baked Mac
Fried Chicken
Hotdog on Stick
Mini Sandwiches
Orange Juice
ADULTS MENU
 Appetizer
Nachos with Quattro Pormaggio

Hot Buffet:

Roasted Beef with Mushroom Sauce
Grilled Porkloin with Diane Sauce
Pan Seared Fish Fillet with Chilli Cream Sauce
Cheesy Baked Mac
Steamed Rice

Desserts:

Buko Lychee Crystal Treat

Thirst Quencher:

Refillable Iced Tea
Purified Water
Make Your Own Menu for Adults  (You can choose your own Menu below)
BEEF Choices
Stuffed Beef Jelly Roll Hawaiian, Roasted Beef with Au Jus, Roasted Beef with Mushroom Sauce, Spicy Beef Casserole, Beef Stroganoff, Beef Hot Pot, Beef with Mushroom Pie, Beef Balinese, Spanish beef Stew, Stir Fry beef Sukiyaki, Beef Teriyaki, Pan Seared Beef Tataki, Grilled Sirloin Steak with Diane Sauce, Beef Strip with Oyster Sauce and Sesame Seeds, Beef Strips with Chilli Mushroom Oyster Sauce, Roasted beef with Rosemary Sauce, Beef Hungarian Goulash, Sliced Beef with Broccoli, Roasted Beef with Pepper Sauce, Sliced Thai Beef Chilli,  Meat Loaf with Mushroom Sauce, Beef Rendang, Fried Beef with Grated Coconut, Grilled Hell Fire Beef Chops, Peppered Beef Steak with Nuts, Slice Beef Cantonese, Jungle Beef Stew, Sliced Beef Forester, Grilled Sirloin Steak au Poivre
 PORK Choices
Pan Seared Pork Cutlets Charcuterie, Grilled Hell Fire Porkloin, Grilled Whiskey Glazed Pork Chop, Pork Ribs with Honey Bourbon Glaze, Pan Seared Pork Cutlets Hawaiian, Roasted Pork Cracklings with Onion Marmalade, Roasted Crown Pork, Pork Milanese, Pork Jamaican Stew, Korean Pork Barbecue, Stuffed Pork Butterfly, Pork Back Ribs with Apple and Pineapple Glaze, Grilled Pork Tenderloin with Taragon Sauce, Grilled Pork Steak with Diane Sauce, Grilled Pork Teriyaki
 CHICKEN Choices
Thai Chicken Chilli, Roasted Chicken with Lemon Grass Sauce, Chicken Cacciatore, Chicken Tagine, Chicken Fricassee, Chicken Milanese, Chicken Tahiti, Chicken Legs Forestiere, Chicken Maryland, Chicken Yakitori, Chicken Tandori, Chicken Tikka, Grilled Korean Chicken, Roasted Chicken with Zingara Sauce, Chicken Saltimboca with Mushroom Sauce, Chicken Parmigiana, Chicken Supreme, Chicken Chasseur, Grilled Chicken Margarita, Chicken Chilindron, Roasted Chicken with Taragon Cream Sauce, Grilled Chicken with Mojo Dressings, Asian Grilled Chicken, Ayam Percik, Spanish Chicken Stew. Sichuan Chicken, Grilled Chicken with Mexecan Sauce,
 SEAFOOD Choices
Fish Fillet Beurre Blanch, Pan Seared Fish Fillet with Creamy Jalapeno Sauce, Spanish Seafood Stew, Fish Fillet Florentine, Grilled Fish Fillet Grenobloise with Lemon Butter Sauce, Stir Fried Mixed Seafoods, Pan Seared Fish Fillet with Chile Cream Sauce, Fish Fillet Amandine, Fish Fillet Muniere, Shrimp Skewer with Lemon Butter Sauce, Fish Fillet with Mushroom and Asparagus Sauce, Seared Fish Fillet with Mexican Sauce, Fish Fillet ala Milanese, Fish Fillet with Mustards Sauce, Fish Fillet with Taragon Sauce, Fish Tandori, Pescado en Salsa Verde, Fish Fillet with Mango Salsa, Pescado ala Viscaina
 VEGGIES Choices
Buttered Mixed Veggies, Chopsuey, Stir Fry Veggies, Laing
 PASTA Choices
Chessy Baked Macaroni, Baked Spaghetti, Baked Lasagna, Baked Shell Pasta, Spaghetti Bolognese, Spaghetti with Tetrazzini, Linguine Carbonara, Baked Tuna Macaroni, Pasta Puttanesca, Linguini with Pesto Sauce,Baked Chicken Macaroni, Baked Vegetable Lasagna, Shrimp and Chicken Macaroni, Mixed Seafood Macaroni,
APPETIZERS Choices (For Premier Only)
Mushroom Melts, Vegetable Spring roll, Chicken Spring roll, Cheese Stick, Nachos with Mexican Sauce, Nachos with Quattro Pormaggio, Ham and Pineapple, Assorted Nuta, Assorted Cold Cuts,
 APPETIZERS Choices (For Elite Only)
Mussels Au Gratin, Stuffed Tomato, Stuffed Artichoke, Thai Spring roll, Vegetable Spring roll, Chicken Spring roll, Shrimp Spring roll, Parmesan Fish Finger with Cocktail Sauce, Beef Sesame with Cocktail Sauce, Cheese Stick, Camaron Rebosado, Gambas con Sambal, Calamares Frittas, Chicken Lollipop (Honey Glazed or Chilli Glazed), Stuffed Chicken wings with Cheese, Buffalo Wings, Nachos with Mexican Sauce, Nachos with Quattro Pormaggio, Fish Tempura, Shrimp Tempura, Lumpiang Shanghai, Grilled Hungarian Sausage, Suateed Shrimp with Sambal Salsa, Breaded Shrimp,
 Salad
Tossed Salad with Avocado Dip, Russian Salad, Potato Salad, Oriental Salad, Greek Salad, Garden Fresh Salad, Chicken Salad, Coleslaw Salad,
 SOUP Choices
French Onion Soup, French Herbed Soup, Chicken Asparagus Clear Soup, Cream of Mushroom Soup, Chicken Chowder Soup, Seafood and Corn Chowder Soup, Tomato Soup, Cream of Green Peas Soup, White Beans Soup, Cream of Pumpkin Soup. Cream of Corn Soup, Cream of Mixed Vegetable Soup
 PIZZA Choices
Mexican Pizza, Italian Pizza, Hawaiian Pizza, Tuna Pizza, Quattro Pormaggio Pizza, Salami with Mushroom Pizza, Texan Pizza, Pepperoni Pizza
 DESSERTS Choices
Buko Pandan, Leche Flan,  Mango-Buco Loco, Buko Lychee Crystal Treat, Mango Delights, Fresh Fruit Platter, Fresh Fruit Medley, Assorted Pastries, Caramel Puffs
Add Ons for Kiddie Party Packages
Styro Backdrop (Toy Story, Cars, Mickey, etc..) = 5,500
Balloon Decors = 5,000
2-layer Cake = 2,500
Photo and Video Coverage = 8,500 and up
Ceiling Swag = 2,000 up
LCD Projector (Wide Screen) = 2,500
Outdoor Tent= 500 and up
"You only have ONE chance to make your Kiddie Party Perfect. Party with the Professionals. Let Executive Gourmet Catering Handle every detail."



No Worries, it's SECURE, EASY and FREE!
Please fill out the form below to GET a FREE QOUTE.

STYRO BACKDROP PHOTOS

Comments
comments
51,790 views
with Themed Backdrop (8ft x 12ft Tarpaulin) or Elegant Linen Backdrop
with 2 Clowns Including Hosting, Magic Show and Games
with Sound System
Chocolate fountain with Sticks and Dips
with 20 pcs. games prizes
Pabitin
Balloon twisting
20 pieces balloon w/ name
Cake table with skirting
Gift table with skirting
Buffet Table with Fresh Flower or Balloon Centerpiece
Balloon or Flower Centerpiece on all tables
Full Silver ware, Glassware and Folded Table Napkin
Tables with Floor length and Elegant White cloth and topper as per Motif
Ruby chairs with floor length white cover
Table for Cake and Gift table
Uniformed Waiter
Kids Tables and Chairs